Lunch with Zoo York! – 48Blocks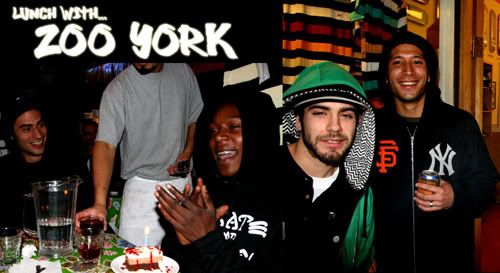 Click the pic to see what happens when you
mix the Zoo Crew, the 48 Blocks crew, and about
48 pitchers of Sangria on a rainy Saturday afternoon.
A big shout out to Ando, Leland, Marcelle, Eben, Tony V.,
Shrewgy and Huf for showing us hella love out in Frisco!
Stay tuned for a video podcast of our trip coming soon!