CHECK OUT DONNY BARLEY ON THE DAILY HABIT TODAY ON FUEL TV!
Donny Barley Featured On "The Daily Habit"
Thursday, February 7, 2008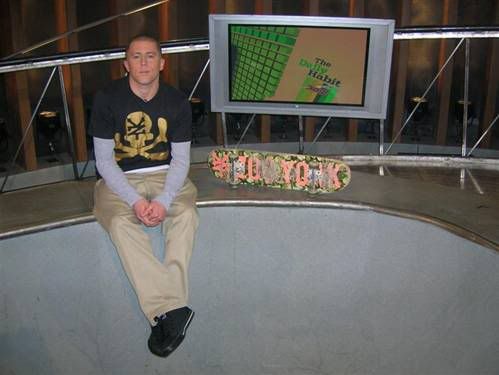 Airing Thursday, February 7, at 9:00 pm Eastern Time (6:00 pm Pacific Time) and telecast three additional times, Donny Barley will appear on The Daily Habit.
Great show today. He's known as "The Teflon Don." Pro skater Donny Barley hits the Habit. Plus, straight from Santa Ana, California, red-hot am street skater David Loy stops by.
Also, Gamer's Geek Week continues when Jessica Chobot takes a few shots at Blacksite: Area 51. Donny Barley's sponsors include: Zoo York, Swiss, Ace trucks, Autobahn wheels.
"The Daily Habit" is FUEL TV's first original daily series, telecast weeknights at 9:00pm ET (6:00pm PT) while re-airing later in the evening at 12:00am ET (9:00pm PT), and the following weekday at 2:30pm ET (11:30am PT) and 5:30pm ET (2:30 pm PT). "The Daily Habit" encompasses the world of the action sports enthusiast, mixing the best in pop culture with today's top action sports personalities, cutting-edge music, product reviews, and comedy.
About FUEL TV
FUEL TV is the action sports lifestyle network for skateboarding, snowboarding, surfing, BMX, freestyle-motocross, and wakeboarding. A unit of Fox Cable Networks, FUEL TV was launched July 1, 2003 and is seen in 24-million U.S. homes. To subscribe to FUEL TV, call 877-4-FUEL-TV. For program times and other information, visit www.fuel.tv.